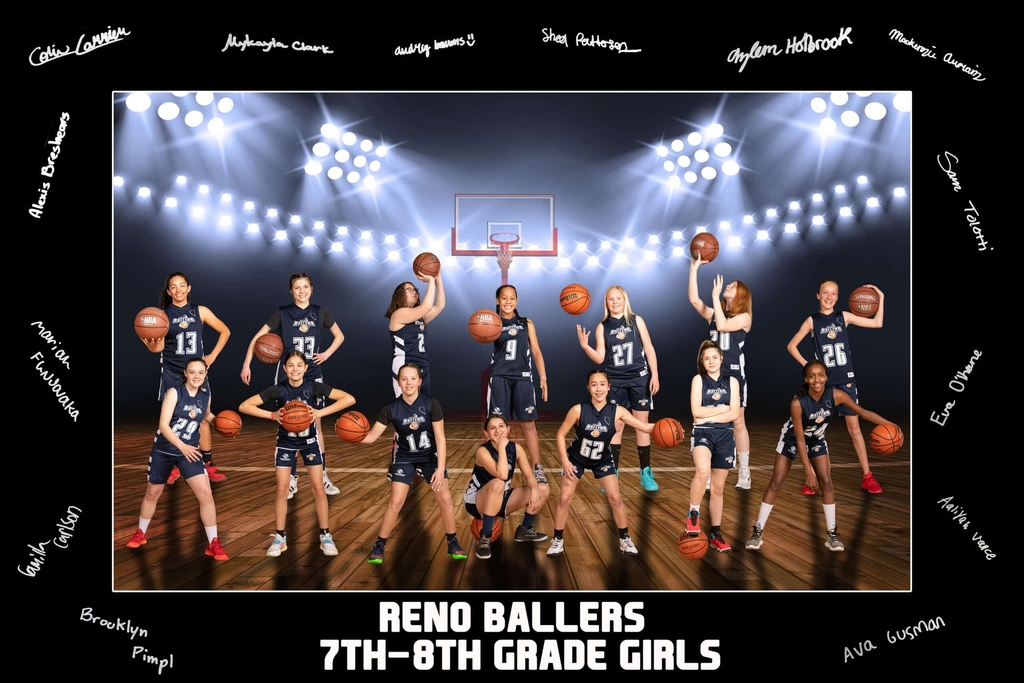 The Reno Ballers Basketball program has been serving the greater Reno/Sparks community for 26 years, offering high-quality basketball development and competition for boys and girls in the 3rd – 8th grades. Each year, knowledgeable and proven coaches provide hundreds of area youth the opportunity to learn the great game of basketball while also learning important life lessons about sportsmanship, responsibility, and hard work. Thousands of players have passed through the Reno Ballers program, with many moving on to successful high school and college careers. Players from different ethnic, social, and economic backgrounds comprise the
Reno Ballers. Our coaching staff, who all volunteer their time, focus on the individual skill development of each player as a person and a player, requiring accountability on the court, in the classroom, at home, and in the community.
Practice schedule:
Monday-Thursday 6:00 pm to 9:00 pm / Saturday Morning Ball Handling 8:00 am to 10:00 am (@ DWR or Pennington)
Monday/Wednesday
3-4 Boys Big Gym @ 6:00 pm
3-4 Girls Big Gym @ 6:00 pm
7th Boys Big Gym @ 6:00 pm
7-8 Girls Big Gym @ 7:30 pm
6th Boys Big Gym @ 7:30 pm
Tuesday/Thursday
5-6th Girls Small Gym @ 6:00 pm
5th Boys Big Gym @ 6:00 pm
Intermediate Boys and Girls Big Gym @ 7:30 pm
15U Boys Big Gym @ 6:00 pm @ Bresson Ave.
Important Dates
– Sept. 16th, Ballers formation day (Girls 8:30-10:15 / Boys: 10:45-1:00)
– Practices starting Sept. 25th
– Optional Practices Oct. 1-7
– No practice Nov. 19th-25th
– No practice Dec. 22nd-Jan. 6th
– Season Ends May 27th
-Ballers Extravaganza June 1st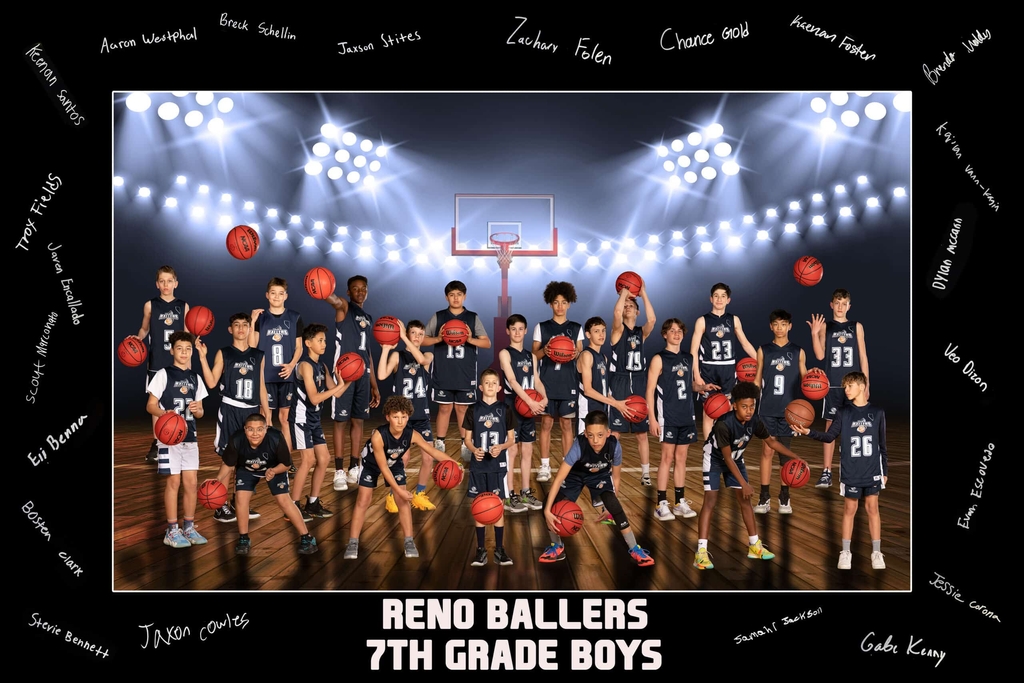 2023-24 Reno Ballers
When: September 16, 2023
Registration:

Ballers Formation Day is coming up on September 16th, 8 am – 1 pm at the Donald W. Reynolds Clubhouse on Ninth Street.
Girls Time: 8:30-10:15
Boys Time: 10:45-1:00
$300 Annual Fee Covers:
Baller Uniform (jersey, shooting shirt, team shorts)
Tournament entry fees (normally $300/team/tourney)
Additional Family Member: $175
All Reno Ballers members must complete a Reno Ballers Registration Form and the required BGCTM Membership Form. Click the following buttons to view or print these documents.
NOTE: Reno Ballers is NOT a "sign-up to play" program; it is a Club program sponsored by the Boys & Girls Club of Truckee Meadows, where players are selected by the coaching staff after Team Formation Day. Therefore, please DO NOT pay the $300 fee UNTIL OR UNLESS you are selected to be part of the Reno Ballers squad.
Registration Deadline: September 16, 2023
Team Formation Day: September 16, 2023
Do you respond to "Coach?"
The Boys & Girls Club of Truckee Meadows relies upon volunteer coaches—parents, grandparents, others—to coach our teams. Volunteer your time to help kids reach their full potential!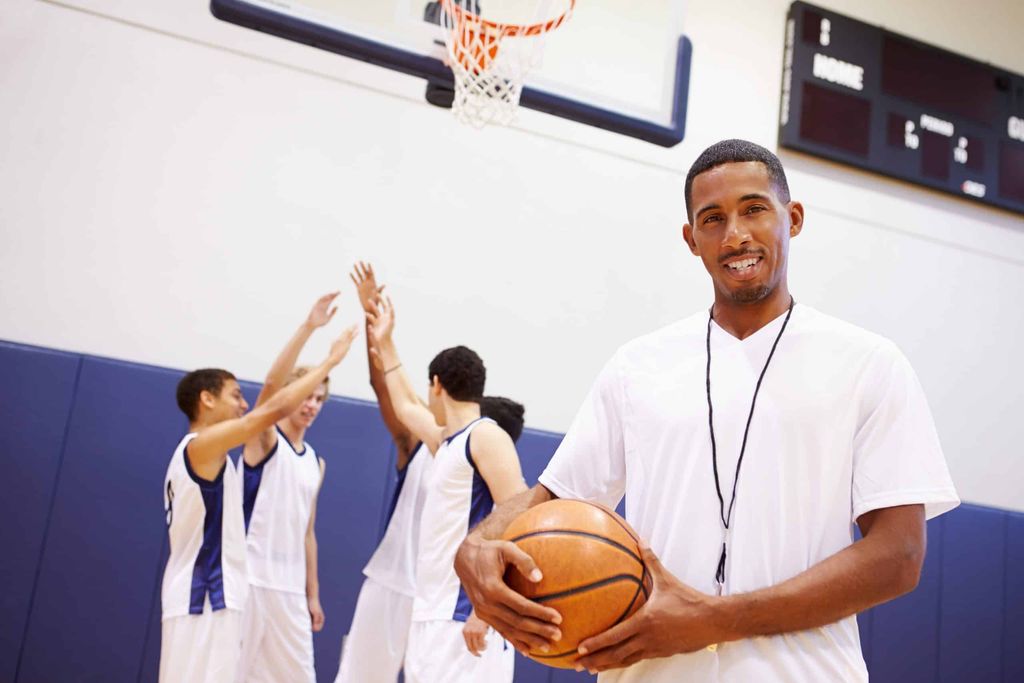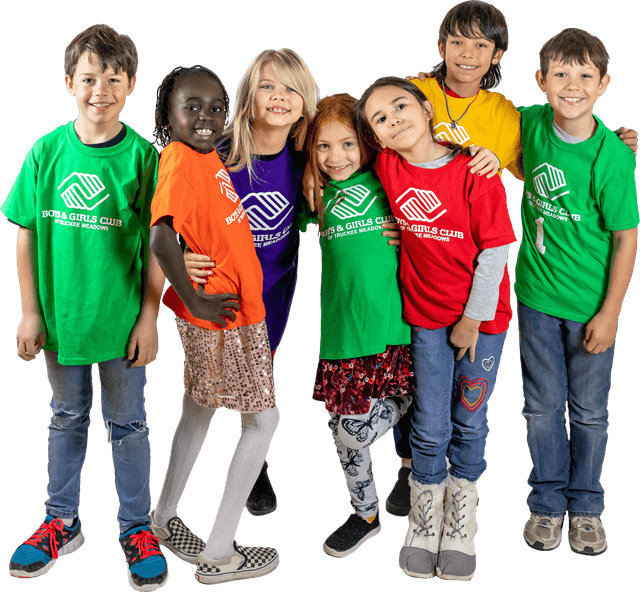 Stay informed about the club
Sign up for our newsletter!
Receive quarterly newsletters and be the first to hear about Club special events and sports leagues!