We do whatever it takes. Will you?
The Boys & Girls Club of Truckee Meadows relies upon volunteer coaches—parents, grandparents, others—to coach our teams. Volunteer your time to help kids reach their full potential.
The Boys & Girls Club of Truckee Meadows has the following volunteer and community service opportunities:
Self-motivated Volunteer
Athletics Volunteer Coach
College Course Required Community Service
Work Required Community Service
High School Required Community Service
Court Ordered Community Service for youth (under 18 years)
NOTE: Court Ordered Community Service is not available for adults (18 years or older).
All volunteers are required to go through an application and screening process.
This process will give you an idea of how the Club functions. It will also help us learn a little about you and your reasons for volunteering. The Boys & Girls Club is a youth agency. Members are aged 6 to 18, many of them looking at adults as role models. For this reason, we must make sure we have people of sound character.
Prospective persons should follow the steps below:
Attend a virtual new volunteer orientation.
All volunteers 18 and over are required to be fingerprinted, at no cost to them, at Fingerprinting Express in Reno.
Volunteers will be provided with a tour of the Donald W. Reynolds Facility location. *Tours may be on hold depending on current Covid-19 regulations.
Once the background check has been received, reviewed and cleared the Volunteer Coordinator will assign the volunteer, based on their interests and schedule.
We offer court-ordered community service opportunities at the Donald W. Reynolds Facility for individuals under 18 years of age through the juvenile justice system.
A different screening process applies to youth volunteers and youth with court-ordered community service.
For more information on volunteer opportunities at the Boys & Girls Club, contact our Volunteer Coordinator, Nichelle Hull at nhull@bgctm.org or (775) 360-2449.
Make a Gift
Want to help kids in our community have much brighter futures? Consider making a one-time or recurring gift to the Boys & Girls Club of Truckee Meadows. You'll be helping fund programs that directly benefit local youth in the Reno, Sparks, Fernley, Ely, and Winnemucca areas.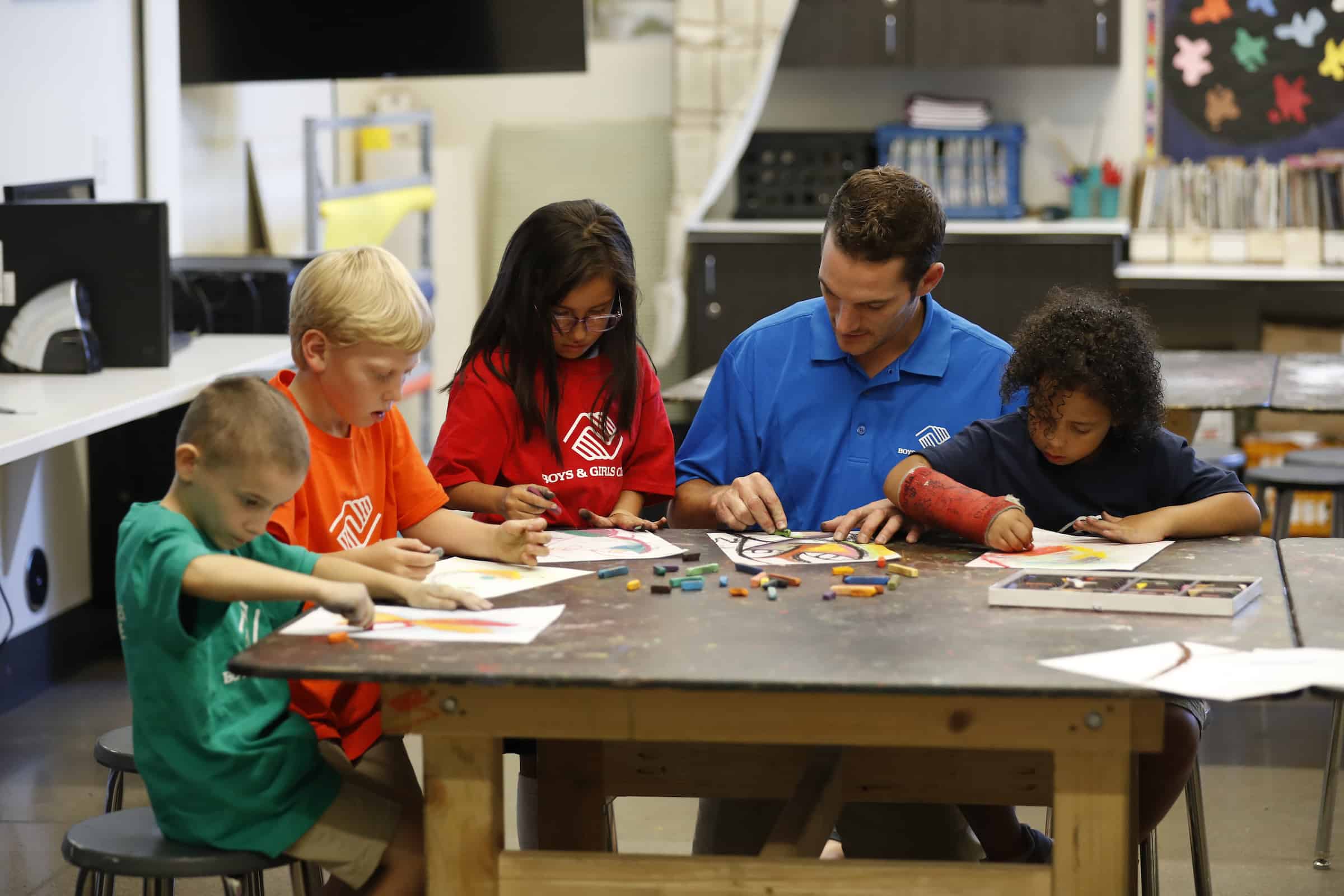 Stay informed about the club
Sign up for our newsletter!
Receive quarterly newsletters and be the first to hear about Club special events and sports leagues!